THE HIVE
EVERYTHING YOU NEED TO KNOW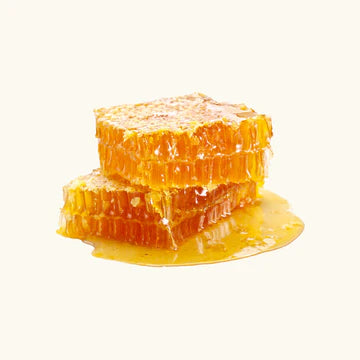 QUEENSLAND MANUKA HONEY
Where do we even begin with manuka honey?! Traditionally used to heal wounds and skin infections, manuka honey has strong antibacterial and antiseptic properties that can kill acne-causing bacteria, making it a must-have ingredient in your skincare. With acne often comes unwanted itchiness, redness or irritated skin, and its soothing properties can also be a big source of relief when incorporated into your skincare routine. It's not as easy to find skincare products with manuka honey in them, but luckily,we have one in mind, honey!
GREEN TEA EXTRACT
green tea can be extremely protective for our skin cells. Given its antioxidant properties, it can reduce free radicals which are caused by day to day environmental stressors like UV rays and pollution. The reason this is important is because free radicals can contribute to skin irritation, ageing and even lack of elasticity as they attack the collagen in our skin. Thanks to its anti-inflammatory nature, green tea helps to calm the skin down and provide relief to skin conditions such as eczema, rosacea psoriasis and acne irritation.
NIACINAMIDE
Niacinamide – aka vitamin B3 – is an essential nutrient that strengthens the skin barrier and works to improve skin health. This powerhouse ingredient effectively aids in cell regeneration and allows your skin cells to repair damage, making it exceptionally restorative. Another key benefit of niacinamide is that it can help to regulate the skin's production of sebum (oil). Given acne is caused due to sebum being trapped in congested pores, niacinamide can step in to keep the oil production – and the resulting pesky breakouts – in check.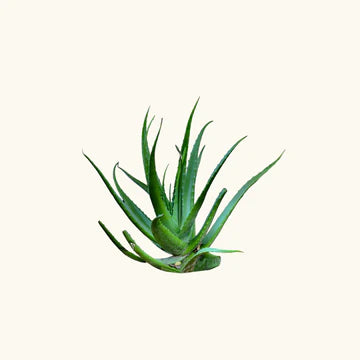 ALOVE VERA LEAF JUICE
Similarly to manuka honey, aloe vera is known for its antibacterial and anti-inflammatory properties – and it has been for centuries! Given aloe vera naturally contains salicylic acid and sulfur (two pretty powerful antiseptic agents that you'll usually find in targeted acne treatments), it can help to clear pores and calm skin down in the process. Tried and tested, this is one to keep on your radar.
LEMON MYRLE LEAF OIL
Lemon myrtle oil is derived from an Australian native rainforest tree and lucky for us, it has strong antibacterial properties that make it an ideal addition to your skincare products. As we know, antibacterial ingredients can stop bacteria in its tracks and keep acne flare ups under control. And whilst those who suffer from acne may shudder at the thought of using any kind of oils in their skincare, lemon myrtle oil is actually a milder, lighter oil that may work wonders in banishing breakouts. Plus, it smells good too!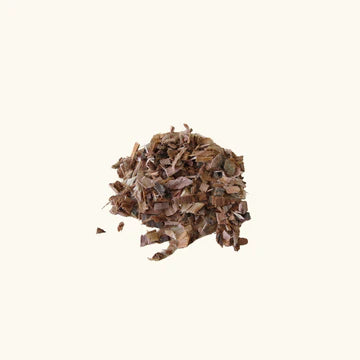 LIQUORICE ROOT EXTRACT
Liquorice root extract is another ally for treating acne. How? Aside from its ability to kill acne-causing bacteria and control oil production in the skin, it also works to combat discolouration. For those who suffer from acne scarring, or just have some dark spots left behind from a recent breakout, liquorice root may be of assistance in helping to brighten those areas and fade any pesky spots.